Spring - Summer
The Solara Camper Area is located in the ground of the Hotel Solara (www.hotelsolara.it), in the Village Conca Specchiulla (Otranto), the various facilities offered by the hotel are also available to the guests of the camping area.
The guests of the Park can enjoy a peaceful holiday or even just an overnight stay, stopping in this beautiful stretch of Salento coast, with its crystal clear sea, with pristine cliffs and fine white sand coves, close to a shady pinewood.
The area is fully illuminated, equipped with a services block with dishwashing sinks, washbasins for cloths, bathrooms, free cold and hot coin showers, camper service for sewage, drain well for chemical toilets.
The area is divided into individual parking places by laurel hedges and high plane trees. Each parking place has its own electric hook up and lighting.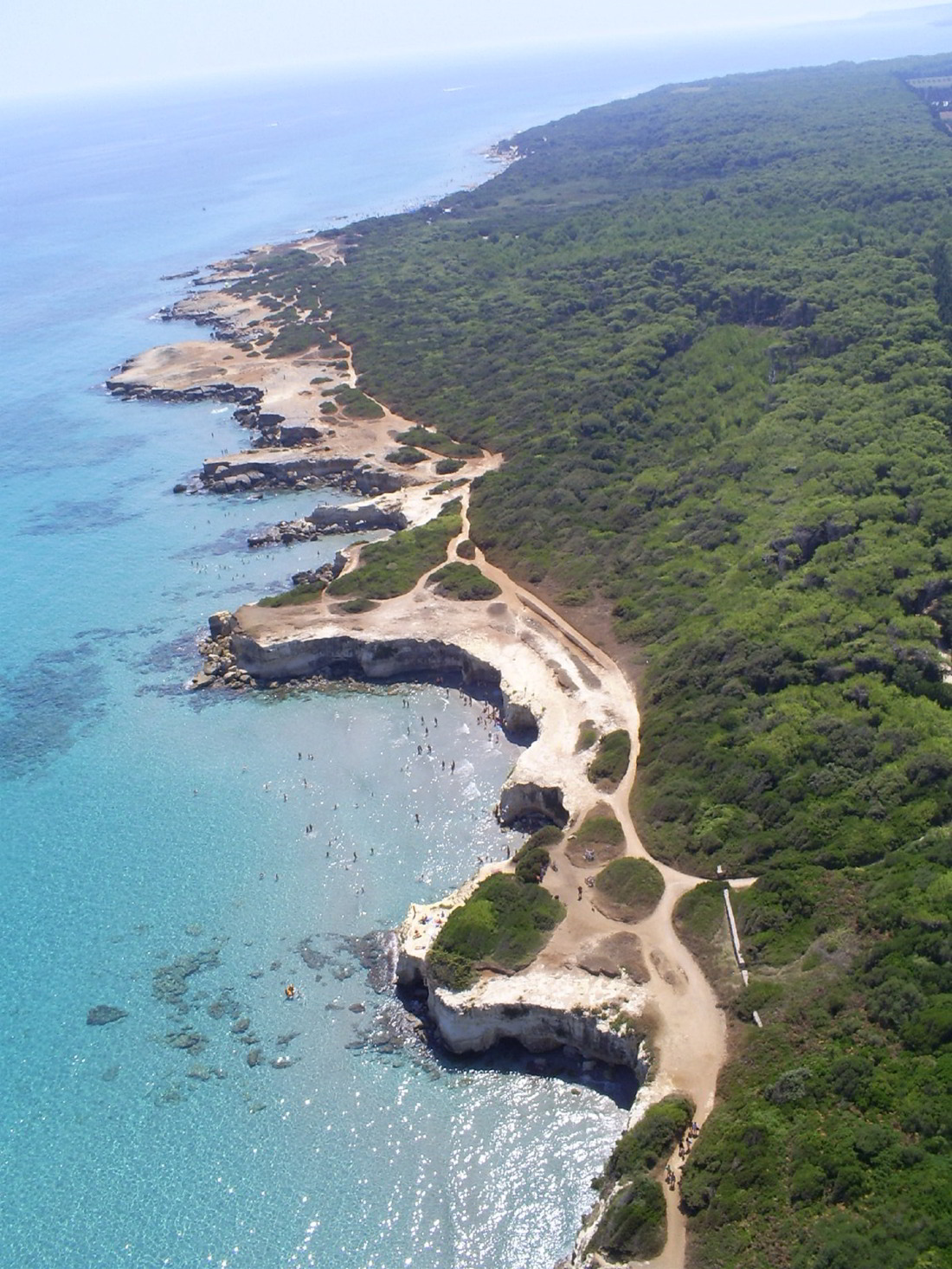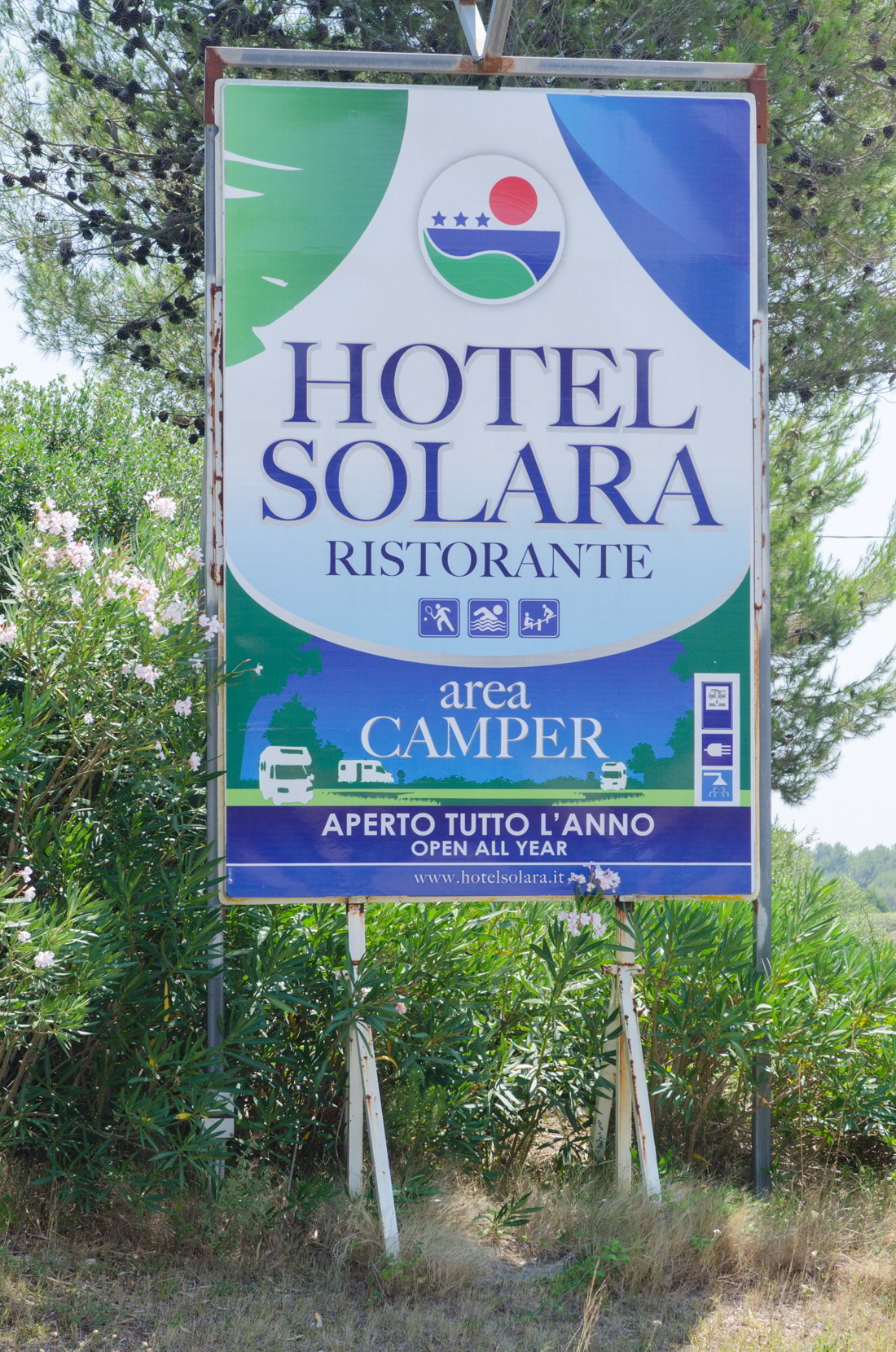 From mid June through to mid September in the nearby holiday village of Conca Specchiulla, various shops are available including a minimarket, newsagent's, tobacconist's, butcher's, baker's, greengrocher's and a cafè. During the summer months a mini tourist train runs through the woods to the free beaches at San Giorgio ( approx. 800 metres).
The guests of the Motorhome Park have free access all year round to the Hotel's tennis courts and children's playground but during the summer from mid June to mid September they also have the possibility of using the beautiful swimming pool and taking part in the entertainment programme provided by the Hotel which includes a miniclub for children from 3 to 12, a poolside, cabaret and various sporting tournaments.
In the summer the restaurant of the hotel offers delicious buffet meals with dozen of different dishes of local cuisine, from starters through to dessert, water and wine included. The special discounted price for guests of the Motorhome Park is Euro 22,00 for adults and Euro 18,00 for children under 12.
What we offer
Electricity at 3A
Filling and draining tanks
Use of toilets, washing facilities
Free cold showers, coin-operated hot water
Nature trail with gym equipment
Tennis courts from 8.00 to 15.00 hours
Electricity at 3A
Filling and draining tanks
Use of toilets, washing facilities
Free cold showers, coin-operated hot water
Nature trail with gym equipment
Tennis courts from 8.00 to 15.00 hours
Use of swimming pool (from 30/05 to 20/09)
Entertainment (from 13/06 to 05/09)
Mini Club
Shuttle service to/from Conca Specchiulla –San Giorgio beach (available from 10/06 to 08/09)